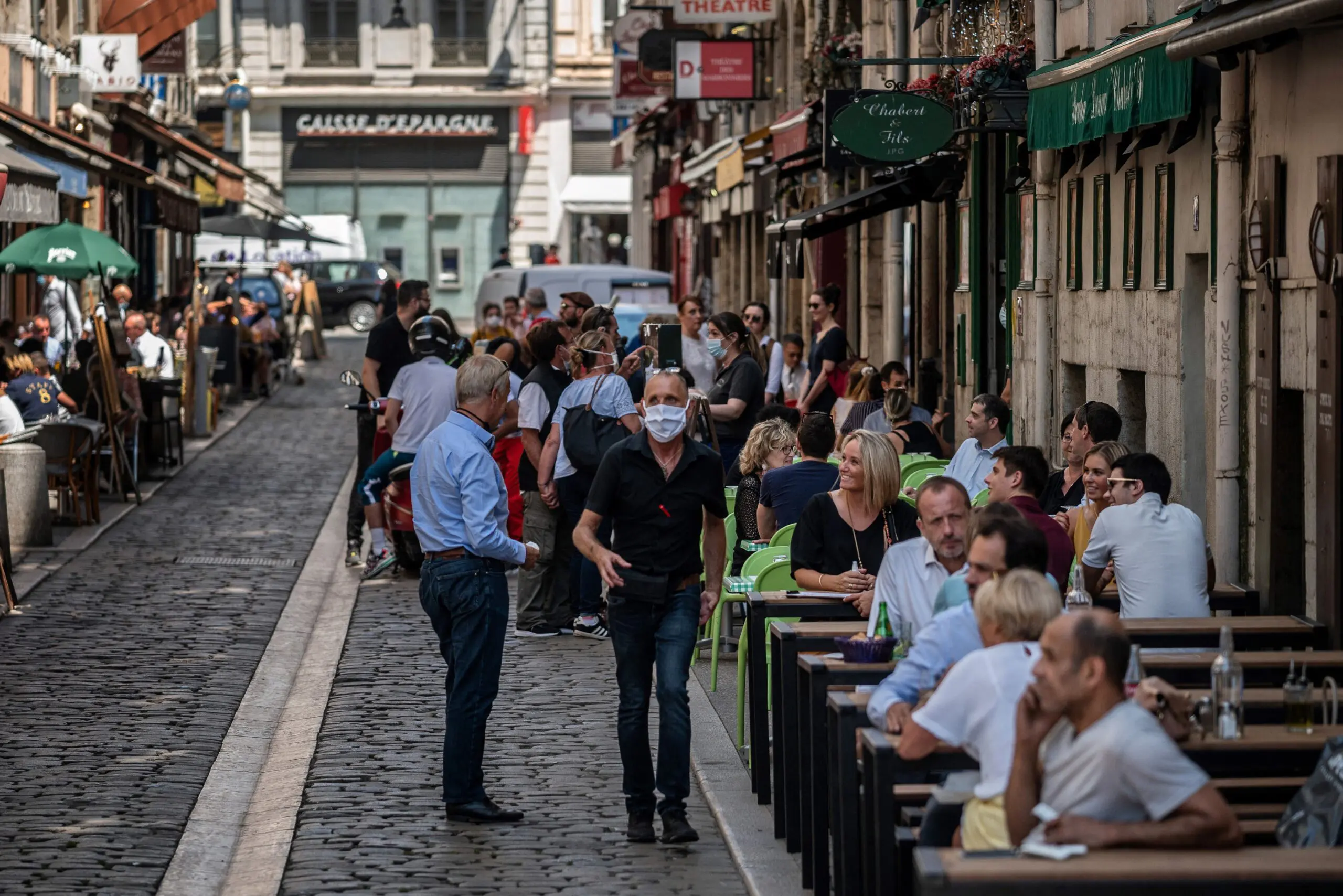 Restaurant terraces on rue Marronniers in Lyon (2nd) (Illustration photo JEFF PACHOUD / AFP)
Another blow for restaurateurs: the war in Ukraine. After Covid and Brexit, they are once again suffering from rising energy and commodity prices. Result: the addition increases in Lyon establishments.
"You have to fight for oil", explains Geoffrey Clavel, president of the UMIH (Union des Métiers et des Industries de l'Hôtellerie) du Rhône. Raw materials had already suffered inflation during the Covid. But, since the start of the war in Ukraine, the he oil, cereals, or even meat are becoming overpriced.
"Finding cooking oil at consistent prices is currently impossible", assures Geoffrey Clavel. With the war in Ukraine, the liter of cooking oil would have gone from €1.80 to €5. For Gaétan Stevenin, executive chef for Pignouf and the restaurant Choo Choo, in Brotteaux (Lyon 6th ), we had to find alternatives: "When we can, we take variants, such as rapeseed oil or beef fat".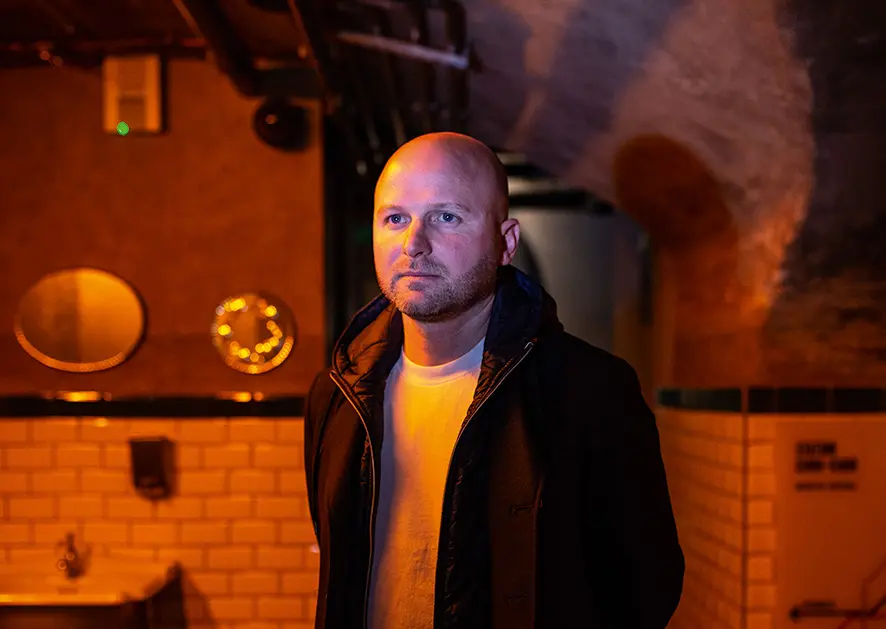 60% of restaurateurs in Lyon increase their prices
"Poultry is exploding, more than 75% of chicks come from Ukraine", explains Gaétan Stevenin, who has seen prices almost double for chicken breast. So there is only one solution: to increase the prices on the menus. The president of the UMIH du Rhône explains that sixty percent of restaurateurs in Lyon have increased their prices :"It's inevitable".
An increase caused by a rise in on-chain prices lately. After the release of the Covid, it was necessary to restart all the suppliers on the restaurant side. Then Brexit sent prices soaring and the fish became "inaccessible" for executive chef Gaétan Stevenin, who sometimes has to swap salmon for tuna.
---
"All dishes have increased by 15%, even in neighborhood bistros"
Geoffrey Clavel
---
Today, it is the war in Ukraine that is causing the prices of energy and foodstuffs to explode. "All dishes increased by 15%", remarks Geoffrey Clavel. Daily specials are now on average between 12 and 15 euros in Lyon, "even in neighborhood bistros".
Always more expenses for bosses
New obstacle to date for restaurateurs: the increase in salary scales since April 1, 2022. The profession suffers from a labor problem, so with the agreement of the unions, salaries have been revised upwards. One more expense for the bosses.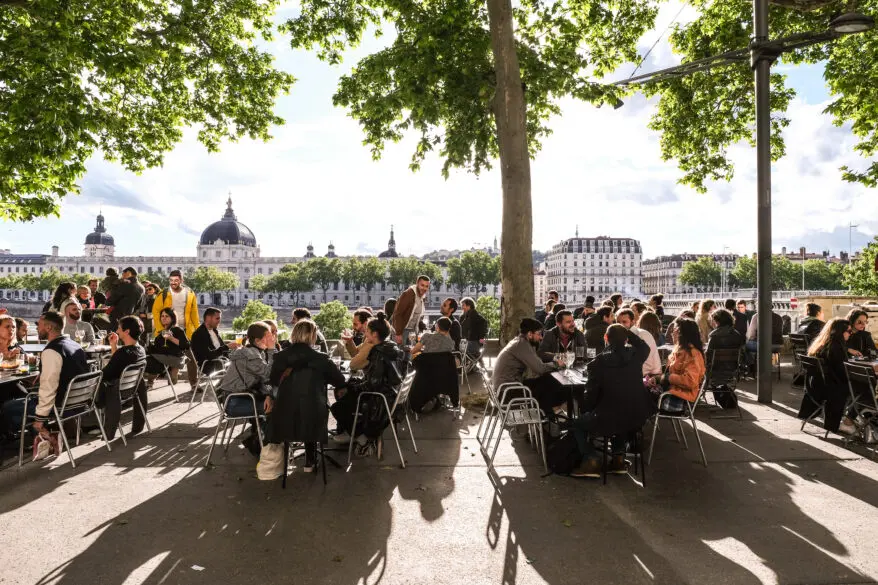 By accumulating problems of supply, energy, raw materials and labor costs, restaurateurs are struggling to get their heads above water. "It's a very complicated time for us", worries Geoffrey Clavel, indicating that at the moment, restaurateurs are starting to repay their state-guaranteed loans, taken out during the Covid.
So why not source locally? Impossible according to the restaurateur, French and local productions are not enough: "We remain dependent on foreign productions". The solution for some: make fresh and French. And if that's not enough, switch to frozen and the European Union.